E-Contracting Heaven℠
E-Sign & Route Your Documents
Multi-document & multi-party workflows for employees, customers and partners.
Always Secure Always Smart
Happiest Customers Worldwide Since 2001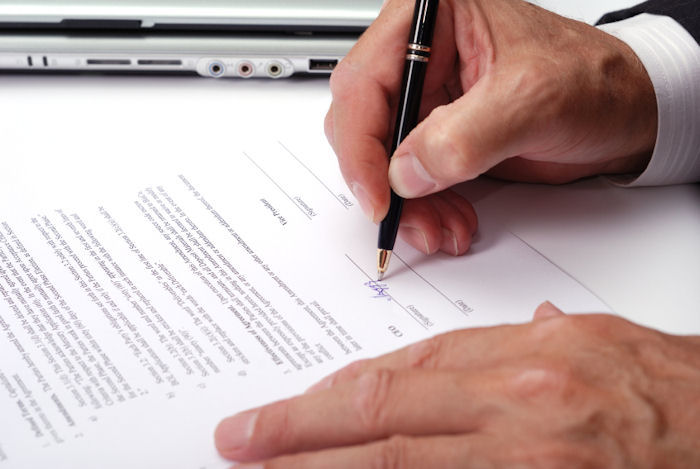 Millions have switched to eSignForms. Your smile should be next.
Why settle for being just one of millions of users controlled by a monolithic, closed system?
Secure a brighter future now with your own open, fully independent E-Sign Service.
eSignForms is Made in the USA. The commerical license fee applies to all deployment options. You always get it all, including upgrades, APIs and technical support.
Refunds provided for any unused months of prepaid service.
Talk with our experts before you pilot. We only succeed if you love us and renew!
Unlimited users, transactions, signatures, packages, parties and documents.
» Simple pricing, no upsell
You get all features in all plans, including branding, integration and APIs.
Your digitally signed HTML and PDF documents are easily downloaded by all parties.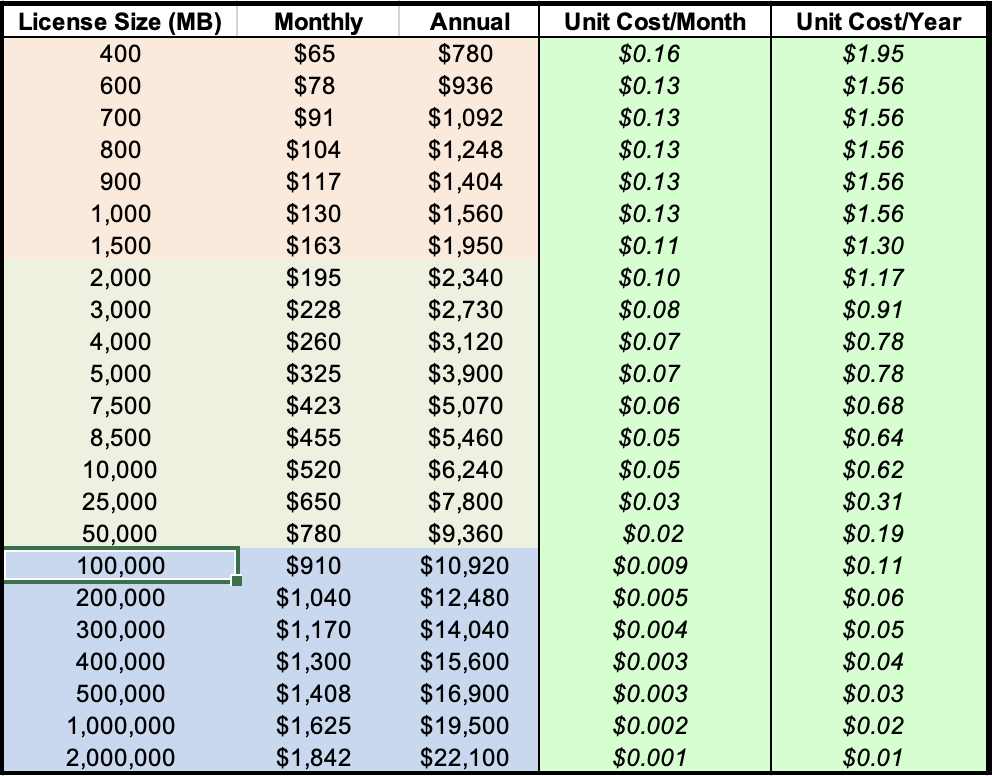 | | Database size | Monthly | Annual |
| --- | --- | --- | --- |
| Pilot | 400 MB | $50 | $600 |
| Standard | 800 MB | $80 | $960 |
| Professional | 1 GB | $100 | $1,200 |
| Corporate | 5 GB | $250 | $3,000 |
| Enterprise | 100 GB | $700 | $8,400 |
This calculator allows you to estimate your database size.
A typical 1-page document may use about 30KB.
100KB per transaction is a reasonable estimate if unsure.
Use 1200KB for packages with many documents.
Deployment Options
Choose the one that suits you best. Shared and private hosted service includes all server and network operations, OS updates, 24x7 monitoring, firewalls and security scans, as well as off-site storage of encrypted backups. On-premise service only includes eSignForms software release support. Regardless of the deployment option selected, your service runs in its own distinct web application and database unlike competing Software-As-A-Service (SaaS) providers that co-mingle all of their customers users and data in a single service.
Shared hosting

: Has a non-refundable $150 setup fee, but no additional hosting fees apply. Your service runs on a Yozons-provided and operated server along with other shared hosted customers.

Private hosting

: Has a non-refundable $300 setup fee, starting at an additional, non-refundable $1320/year for a 2GB RAM server (4GB, 8GB and 16GB also available). This service runs on a Yozons-provided and operated server for your private use and uses your domain name and SSL certificate. A minimum 1 GB license is required.

On-Premise

: Has a non-refundable $500 setup fee, but no additional hosting fees apply. This service runs on your server running Linux (Red Hat, CentOS) that you own and operate in your data center using your domain name and SSL certificate. A minimum 1 GB license is required.
To maximize your ROI and reduce risk, we recommend you start with a smaller database size and expand when you succeed. It's easy to migrate between any of the deployment options above, so we recommend piloting with shared hosting.
Buy NOW using a credit card or contact us for a firm quote.
NON-PROFITS: Yozons offers a free bump up in your preferred license size so you get more for less!
Satisfaction guaranteed
Your enthusiasm is guaranteed. If you terminate early, Yozons will provide a refund for any unused months of service. It has never happened, but if our software were to fail to perform during the first 90 days, Yozons will refund all of the licensing and setup fees.
While Yozons has not paid to be "accredited" by the Better Business Bureau (BBB), we are proud to have earned an A+ rating.
Build your own forms using our WYSIWYG HTML editor, or tailor ours to suit your needs.
Let our e-signature experts build your documents and workflow to get you started quickly.
Fixed price with quick delivery of pre-built forms listed below.
Reasonably-priced, fixed-bid custom development available. Interest free payment terms available.
Forms Store - Monthly installment payments are available and interest free
Please be a good demo user and either use your actual email address (nobody here mines email addresses used in the demo system) to see the emails working, or anything-you-want@example.com so emails aren't sent to bogus email addresses that could belong to others. WE NO LONGER ALLOW SENDING to @gmail.com, @aol.com, @hotmail.com or @yahoo.com due to abuse by demo users using fake accounts which make our service appear to be spamming.
Document name

- number of pages and parties

Price
General contract/agreement - 1 page, 3 parties (sender, signer, co-signer)
FREE!
Sender enters contract/agreement terms and conditions, specifies a signer's email address and an optional co-signer email address, and uploads optional attachments. The Signer receives an email link and reads and signs. If a Co-Signer email was specified, the Co-Signer receives an email link and reads and co-signs.
Secure records transfer - 1 page, 4 parties (sender, recipient, CC1, CC2)
FREE!
Sender enters notes and uploads various documents that need to be transferred securely, such as for HIPAA or PCI compliance, as well as specifies a recipient's email address and one or two optional "CC" email addresses. The Recipient (and optional CC recipients) receives and email link and can retrieve and download the attached files. As always, all data is encrypted on disk as well as when transferred over the Internet to ensure your privacy.
e-Docs - 1 page, 1 party (uploader)
FREE!
Uploader adds notes or any electronic files, such as scanned faxes, PDFs or other images and associates it with a project. Up to 3 email addresses can be notified when this electronic record is created. This "e-doc" form is used to store documents received outside of eSignForms into your secure repository for easy access via reports.
Federal Form I-9 - 1 page fillable, 4 pages, 2 parties (employee, employer)
$500
Employee fills out name, address and citizenship status and then signs. Employer verifies identity documents and optionally attaches scanned images of them and then signs as the witness.
Federal Form W-4 - 1 page, 1 party (employee)
$250
Employee fills out name, address and number of exemptions and then signs.
Federal Form W-9 - Rev. October 2018 - 1 page, 1 party (taxpayer)
$250
Taxpayer (vendor/contractor) attests to business name, address and EIN/SSN and then signs.
Federal Form W-8BEN - 1 page, 1 party (individual)
$250
Individual (vendor/contractor) attests to foreign tax status and then signs.
Mutual Non-Disclosure Agreement (NDA) - 2 pages, 2 parties (company, recipient)
$500
Company fills out the other company's name, address and email address of the party, as well as signs for the company. The recipient receives an email, reviews, initials page 1 and signs on page 2 at which time the finalized PDF is sent to the Company party who started it.
HR Onboarding System™ (HROS™) package of HR documents - 4 parties (applicant, HR manager, employee, HR/I-9 witness)
Learn more
Custom forms development
With Point & Click Programming, anybody with basic web skills can build their own forms. Get started with our step-by-step Programming Tutorial and Programming Guide!
If you prefer not to do it yourself, Yozons offers a turnkey solutions using your existing documents to create web-friendly versions.
This calculator allows you to estimate custom forms development costs.
You may estimate custom forms development costs based on the number of pages ($300 per page) of your document and how many parties or discrete steps will be involved in processing the document (first party included, $150 per additional party), including initiators, signers, countersigners, approvers, witnesses, etc. Note that parties who simply receive signed copies or view them through online reports should not be included.
Please contact Yozons for a firm quote based its review of your documents and your business process. Talk with our experts before you pilot since we only succeed if you love us and renew!
Working with Yozons - We strive to be fair to all of our customers, big and small.
You can build your forms yourself and save custom development fees. See our How-To Guides for details.
Quality custom software development takes time, typically 2 to 4 weeks, sometimes sooner.
When you purchase custom work, your job is put on our development queue. Expedited delivery at twice the standard rate may be purchased depending upon programmer availability.
Custom development does not begin until payment is received.
A single point of contact at your company to authorize all work ensures a smooth process for the initial implementation as well as subsequent support.
Some customers choose to have Yozons develop the initial online forms and then make subsequent changes later themselves. Or use our documents as a template for your other similar documents and workflows.
Professional services
If you need custom software or services from Yozons, we're happy to do so with pre-paid professional service hours that are valid for a full year. Our hourly rate is $300 per hour, accounted for in 6-minute increments (1/10th of an hour).
Yozons™ employs industry accepted, standard technologies, including RSA public key cryptography and XML digital signatures in a web-based architecture.
Our patented technologies remove the complexities of public key infrastructure (PKI). Yozons software creates and manages digital signing keys (without cumbersome and expensive digital certificates) and encryption keys internally so that you and your customers and associates don't have to, nor do you have to worry that such keys are accidentally lost.
Our data centers (i.e. Amazon EC2) have passed SSAE 16 Type II SOC 1 (and ISAE 3402) examinations.
Documents and forms displayed and completed online are written in standard HTML and can be used by any web-enabled device, including desktops, laptops, tablets and phones. Copies may be downloaded as a PDF when preferred. Accessibility is built-in based on recommendations from the Web Content Accessibility Guidelines (WCAG).
Standard Commercial Software Disclaimer: Our technology is not suitable for military use, or for any high-security, high-risk, life-or-death purposes.
We protect your investment by using open, industry accepted standards.
Yozons prides itself on its personalized customer service and support. Please contact us for more information about our products and services, as well as to discuss how we can help you succeed with the absolute best web-based solutions for tailored electronic signatures and e-contracting at any price.
Mailing Address:
Yozons, Inc.
218 Main Street #632
Kirkland, WA 98033-6108 USA
Enterprises have trusted our patented, commercial-grade software since 2001
Yozons™, Inc. provides high quality, commercial-grade, secure, trusted electronic signature and e-contracting services to a select set of discriminating small, medium and Fortune 500 companies. Our products have been field tested in a large variety of different markets by customers since 2001 after we invented "digital certificate-less" web-based electronic signing technology.
Yozons is a unique technology provider that continues to grow organically every year via referrals by servicing the needs of our customers. If you prefer mass marketed offerings from the likes of Microsoft, McDonald's and Budweiser over those from Linux, local restaurants and brewpubs, our small business may not be right for you. We e-work to live so you can too. We're dedicated to enabling businesses of all sizes to succeed by providing powerful e-contracting and electronic signature technologies.
Read more about what our customers are doing with our technologies in our Enterprise WebApps blog.
Yozons is proud that it's owned and operated in the United States of America.
The unusual word YO-ZONS means "swift motion." In World War II, the "Code Talkers" radioed their coded messages based on the Navajo language because it was not decipherable by the enemy and helped win the war in the Pacific. In this vein, Yozons ensures that business documents can be shared and "Yo-Signed" quickly without fear of unwanted eavesdroppers.